Conferences·Crash·Crash Event·Crash the GAC·CUNA·CUNA Mutual Group·Filene·Gen Y·Governmental Affairs·Leadership·News Release·Professional Development·Updates
Your 2017 Crashers!
We're back once again! We have FIFTY young professionals from all over the U.S.A. heading to Washington D.C. for Crash the GAC! We're so thankful once more to Credit Union National Association (CUNA) for being our partner and primary supporter to make these magical events happen, all of our Crashers are receiving full attendance scholarships from CUNA. Speaking of Crashers… Come and meet them!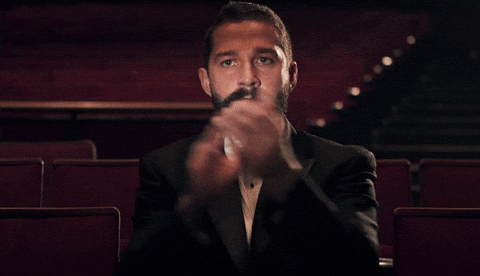 Something new!
In addition, for the CUNA GAC – we are bringing even more political advocacy to our Crash event, including a 'town hall' style meeting with Rep. Swalwell and more events for our crashers, to be announced!
Thunderpunch!
Oh… and guess what… THUNDERPUNCH IS BACK! Come and join us on Monday, 2/27 for the best time and one of the 'go to' evening events of the CUNA GAC hosted by your Crashers & supported once more by our friends at Larky and SavvyMoney. Check out the details now!
Herb Wegner Award
This year we have been lucky enough to be the recipients of the National Credit Union Foundation's Herb Wegner Memorial Award for Outstanding Program! This is a huge honour and the highest in the credit union system. We're very humbled by the recognition of The Foundation and can't wait to celebrate with everyone at the awards dinner at GAC! Read more about why we are being recognised…
Thanks to… 
Crash the GAC wouldn't be able to happen without an army at our disposal. First, we would thank the talented colleagues we have at Filene Research Institute, Credit Union National Association for being our partner and the Crash the GAC team made up of Ariel Bilskey, Lindsey Hodson, Matt Vance, Andy Janning and James Marshall.
A shout out must be given to the credit union leagues and associations who have helped us promote and recruit for this event, as well as being strong proponents of our program.
Finally, we would like to thank Larky & SavvyMoney for partnering on Thunderpunch once more; we'd like to thank CUNA Mutual Group for their ongoing support; and lastly but certainly not least – Visa, Bethpage FCU, and Alogent for helping to get all our Crashers to the Herb Wegner Memorial Awards Dinner at GAC 2017!
Follow Along.
Make sure you follow along on social, on our Facebook, Twitter and Instagram pages. Our hashtag is #crashthegac17 and you can see our social wall here!